3reef Aquarium Forums
to remove this notice and enjoy 3reef content with less ads. 3reef membership is free.
Guest blog post by Tibbsy and MetroKat
Bacteria for Beginners, Part 1
Grab a drink, find a bacteria or trillion to cozy up with, find your favorite Snuggie, and let's talk about why you really should be welcoming your microbial overlords.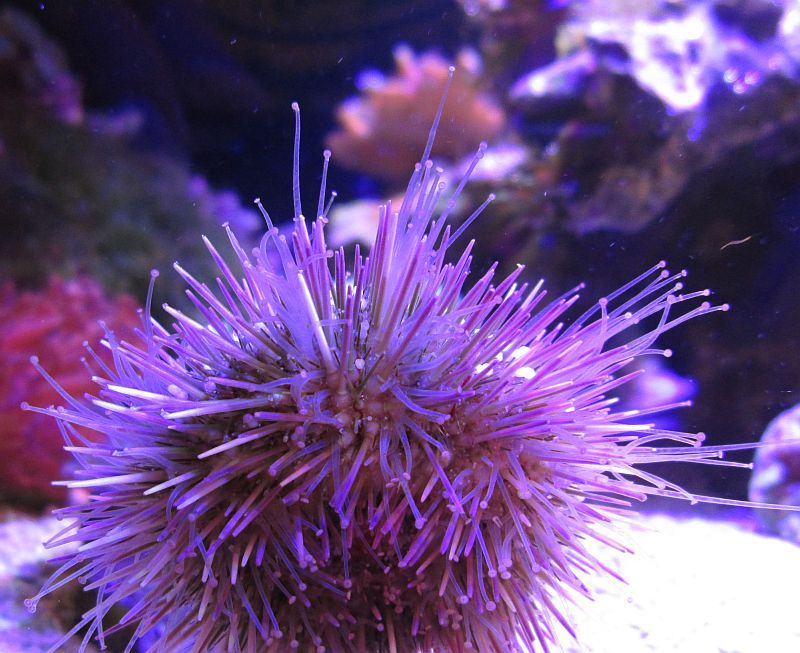 Admittedly I have only had the ORA Lytechinus variegates for a month or so, but I wanted to pass along my observations.
Lytechinus variegates, native to warmer areas of the Atlantic and Caribbean Sea. ORA has been aqua-culturing this Urchin type since 2010.
See below
http://www.orafarm.com/blog/2011/02/27/our-first-new-species-for-2011/
Behaviors: It's been my experience that all of the pincushion type urchins are decorators. For some reason unknown to me my urchin will pick up my ORA Borealis Acro frag, and carry it around until I intervene. Gluing the frag down has proven fruitless, no other frag just the Borealis. The urchin will carry hermits and rocks around as well.
Urchins are bulldozers and sometimes hazardous. My urchin recently removed the guard to my nanowave, not good....
A big thank you to Jeff at Marine Depot for sending me a new toy to play with.

What it is??
From TAIKONG Technology Ltd.
Simply control aquarium devices through smart phone or tablet.
Unfortunately I do not own an Apple phone but I was able to download the Beta App. on Google Play for my Nexus7.The only difficulty I had on setup was getting the device to reset(flash blue).The "button" if you can call it that; has little to no "feel" so it is hard to tell if you are actually pressing it.Once I got the reset it paired almost instantly.This is a list of supported devices which has grown with the addition to...
I decided to do a nano in my bedroom. Started with a used biocube 14 and cut the top off and polished the glass edge to make it rimless. I then did some cutting to fit a decent skimmer and started building a small hood to keep it tidy.
here is a few pics of the progress.
Cut the hood off
Painted it white to match the stand.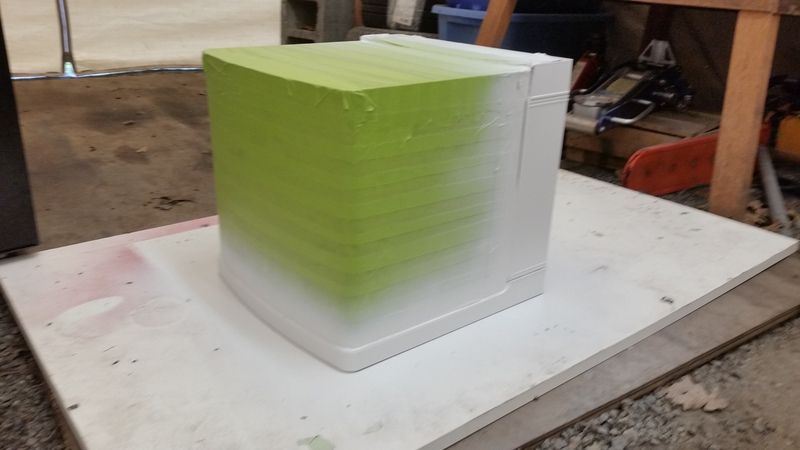 Painted the background black as it was faded....
Since I'm very fond of clams and amazed by there color and presence the add to a tank I figured it's time to have a show off your tridacna thread. I'll start the show

This is my large squamosa I've had for about 4 years and my maxima I've had for 2. It's amazing that the squamosa was only 3" when I got him.