3reef Aquarium Forums
Innovative Marine made some significant improvements to their NUVO aquarium line earlier this year with the release of the Fusion 30L and Fusion 40, which incorporated some of the cooler features of their SR-Series (shallow reef) tanks, like higher quality low-iron glass and mesh screen tops.

Now Innovative Marine has taken the next logical step and woven those advancements into two nano-sized tanks: the Fusion Nano 10 ($100) and the Fusion Nano 20 ($200).

LEARN MORE ABOUT THE FUSION 10 AND FUSION 20

And it looks sweet !!!!!
It is basically the width of the 9002 without it's magnet so it will fit in many more applications. The cup has been upgraded to fit in AIO aquarium, wonder where they got that idea

The needle wheel promises darker skimmate. It run on only 2.5 watts and is whisper quiet after break in.
Grab a 9001 today! They are in-stock and ready to ship
http://shop.mediabaskets.com/Tunze-DOC-9001-Nano-Protein-Skimmer-9001.htm
We are excited to announce the arrival of Jebao's new dosing pump, the DP-4. It has 4 dosing heads and a built in controller for only $119.99.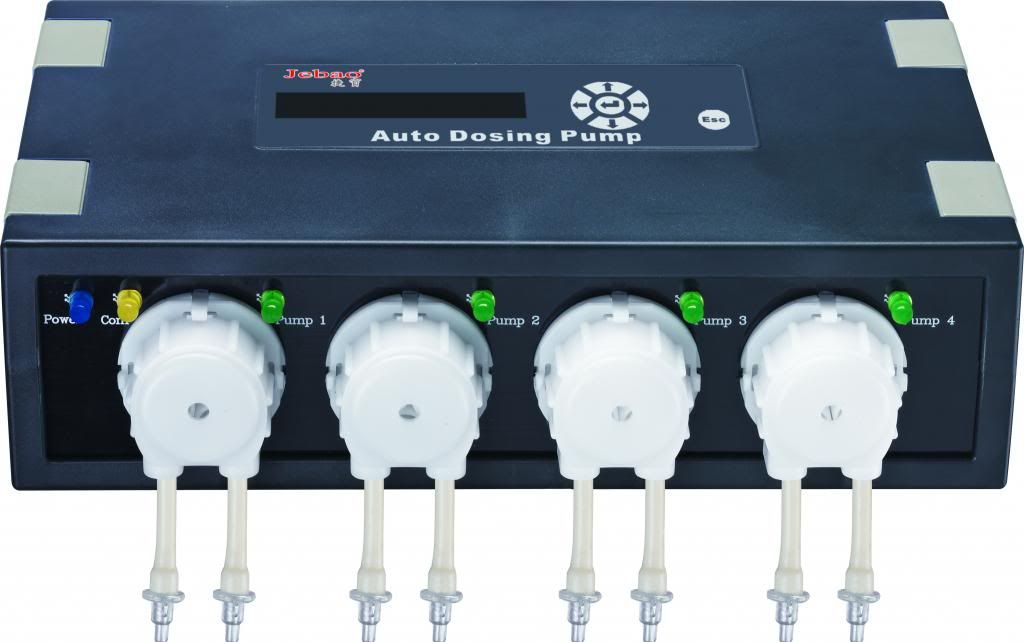 The pumps are in stock and ready to ship, you can order your's here:
Dosing Pumps
EcoTech Marine XR15w Pro: Hands-On Review


As soon as the new EcoTech Marine Radion XR15w Pro LED light fixture arrived at Marine Depot headquarters, Joe from our staff quickly snagged himself a unit to take home for a hands-on test.

Joe is no stranger to EcoTech Marine aquarium products: he owns 3 Radions, a VorTech MP10wES and even uses their coral glue. So who better to review the little brother of the Radion XR30w?
...
Restoring your Bubble Magus Doser is a pretty easy affair requiring about an hour of your time, a little grease and some new peristaltic hose cut to size. Once you have disconnected your hoses, you can remove the pump heads by simply squeezing two clips on the sides of the head and pulling the head off.
The need to restore your Bubble Magus doser is not something you are made aware of from the manual, at least the PDF manual of the BM-TO1 that I have. Yet after way over a year of flawless performance, I began to notice that one of dosing bottles was emptying much faster than the other even though both pumps were set to exactly the same dose rate. After some research, I became aware of the need to replace the old hose within the pump heads. This should be done every...